Printable Instructions This is a large file. It may take a few seconds to open.
How to setup an Email account using Microsoft Outlook.
Open Microsoft Outlook.

Go to the Tools – Email Accounts menu.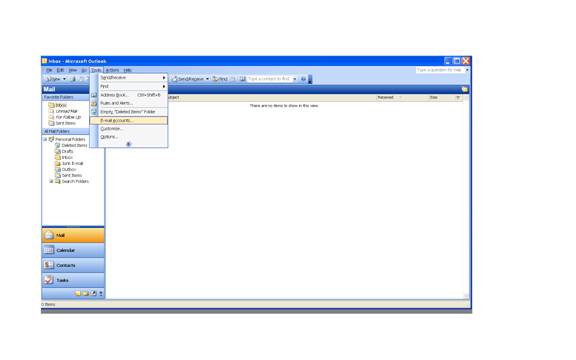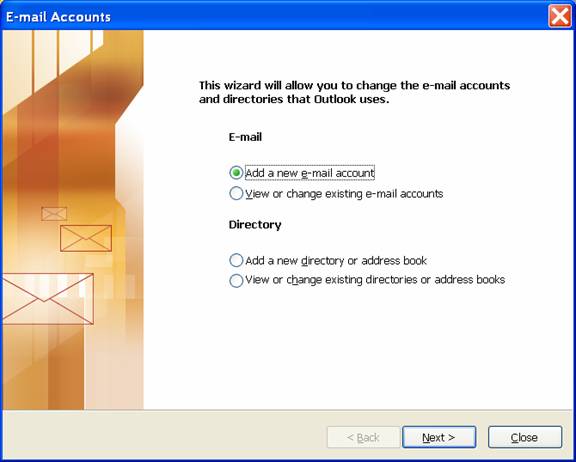 3. Select Add a new e-mail account and then click on the Next button.
4. Select POP3 and then click on the Next button.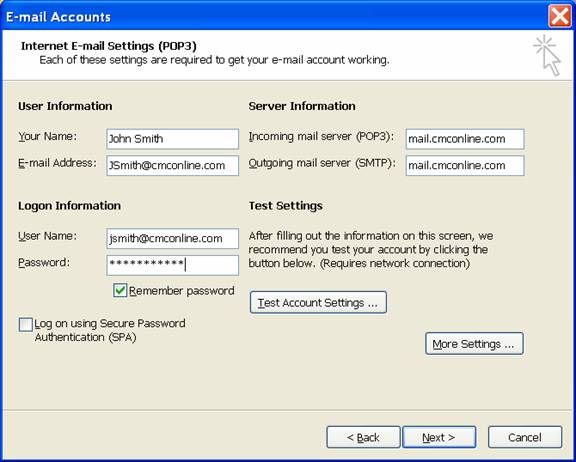 5. Enter Your Name, E-mail Address, User Name, and Password above. The remaining fields should be filled out as listed above.
6. Click on the More Settings button.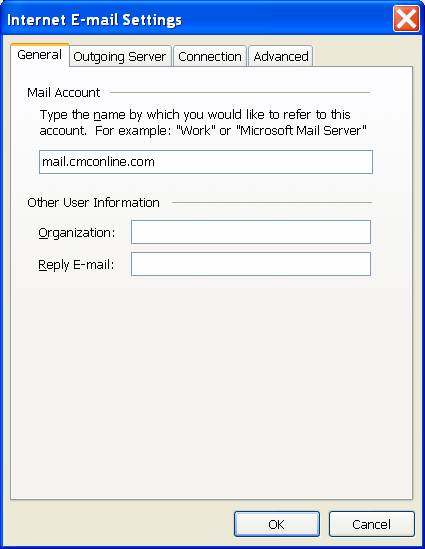 7. Click on the Outgoing Server tab.
8. Check the items as shown above and the click on OK.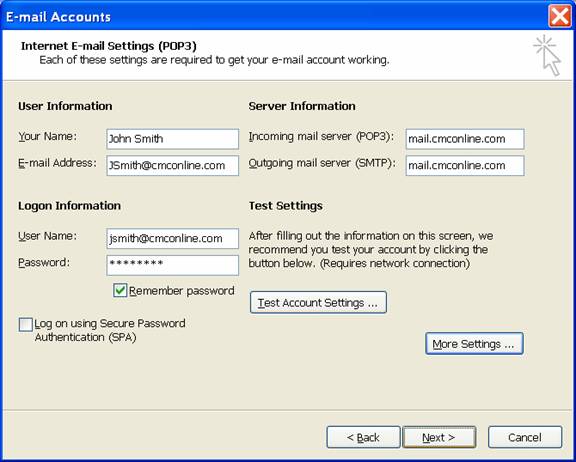 9. Click on the Test Account Settings and verify that everything is set up correctly.
10. Click on the next button.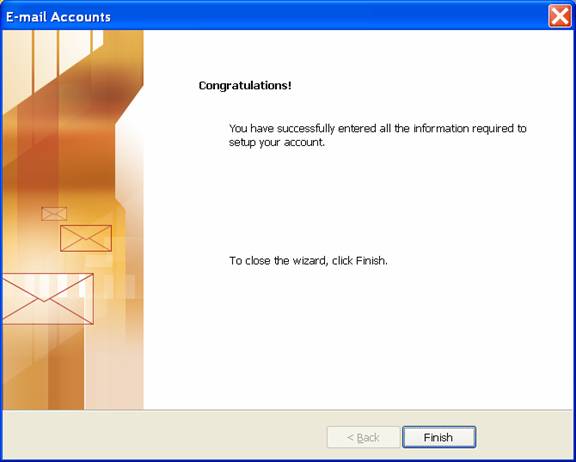 11. Click on the Finish button to complete the setup.